Billboards That Drop Angels On Your Head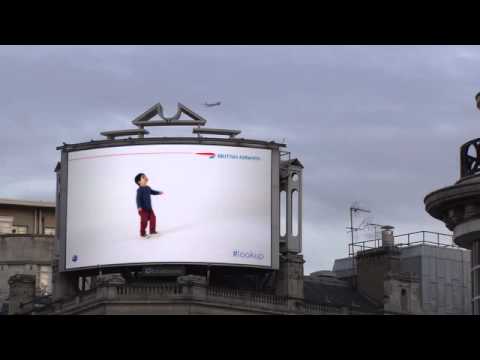 From NPR a while back, this was pretty funny:
There you are in the middle of the city, traffic all around, planes buzzing above and you notice a little boy on a giant screen pointing up. "Look," says the boy. And you look, and the on-screen boy is pointing at an actual plane flying in the sky. He knows its flight number, its destination.